Broadway Revival of "Once on This Island" to Star
Phillip Boykin,
Kenita R. Miller, Alysha Deslorieux & More…
The upcoming Broadway revival of Once on This Island has announced initial casting! The musical will feature Tony nominee Phillip Boykin (Porgy and Bess) as Tonton Julian, Alysha Deslorieux (Hamilton) as Andrea, Kenita R. Miller (The Bubbly Black Girl Sheds Her Chameleon Skin) as Mama Euralie and Isaac Powell making his Broadway debut in the role of Daniel. The previously announced production, directed by Tony nominee Michael Arden and choreographed by Camille A. Brown, will begin previews on November 9 and open on December 3 at the Circle in the Square Theatre.
Once on This Island Videos
---
Once on This Island Images
---
Sondheim on Sondheim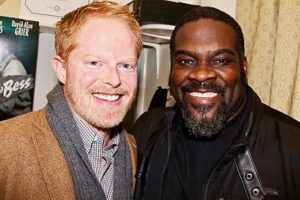 The Hollywood Bowl has announced that Sarah Uriarte Berry, Philip Boykin, and Jonathan Groff will complete the cast for a benefit performance of SONDHEIM ON SONDHEIM, with music and lyrics by Stephen Sondheim, conceived and directed on Broadway by James Lapine.
The production also features previously announced Lewis Cleale, Carmen Cusack, Claybourne Elder, Jesse Tyler Ferguson, Ruthie Ann Miles, Matthew Morrison, Solea Pfeiffer, and Vanessa Williams, and will have one performance only, on Sunday, July 23, 2017 at 7:30pm. The Hollywood Bowl production benefits the LA Phil's flagship program, Youth Orchestra Los Angeles (YOLA), and other LA Phil educational ini…
Easter Mysteries Movie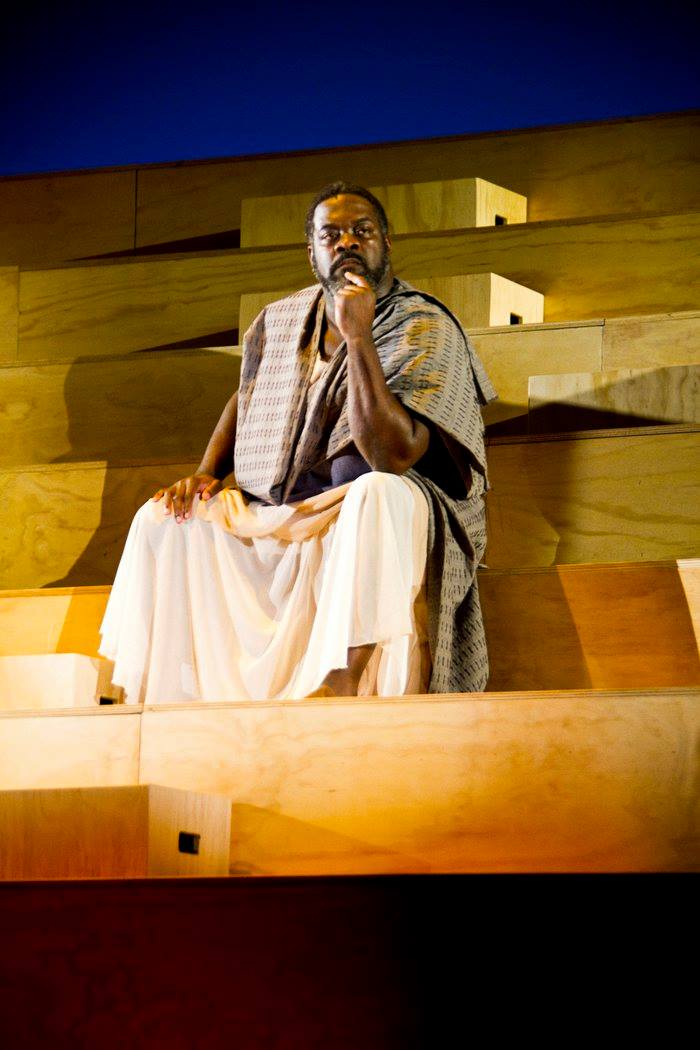 Phillip Boykin
Stars As Caiaphas In
EASTER MYSTERIES MOVIE
By John O'Boyle
Easter Mysteries is a Musical Feature Film that journeys into the passion of Christ's death and resurrection mainly through the lens of his disciples and followers.
Music, libretto and lyrics are by John O'Boyle
For more in formation please click the link below…
http://www.christianfilmdatabase.com/review/easter-mysteries

The Pirates of Penzance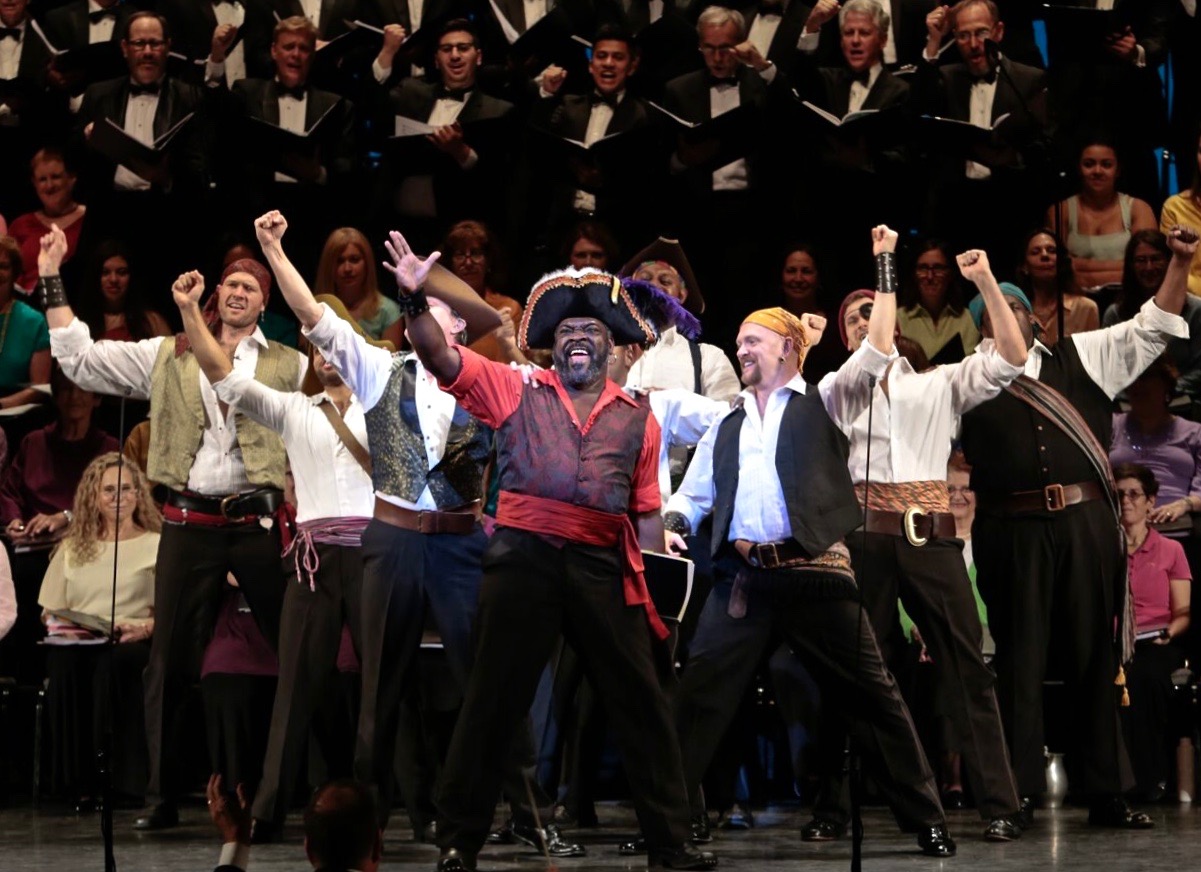 Master-Voices, formerly known as the Collegiate Chorale, revives Gilbert & Sullivan's best-loved show, a romp down a Cornwall coast that bustles with sweet-hearted pirates, bumbling policemen and pretty young lasses. Ted Sperling directs a power cast led by Hunter Parrish, Phillip Boykin, Douglas Hodge, Julia Udine, Betsy Wolfe, Montego Glover and opera royal Deborah Voigt."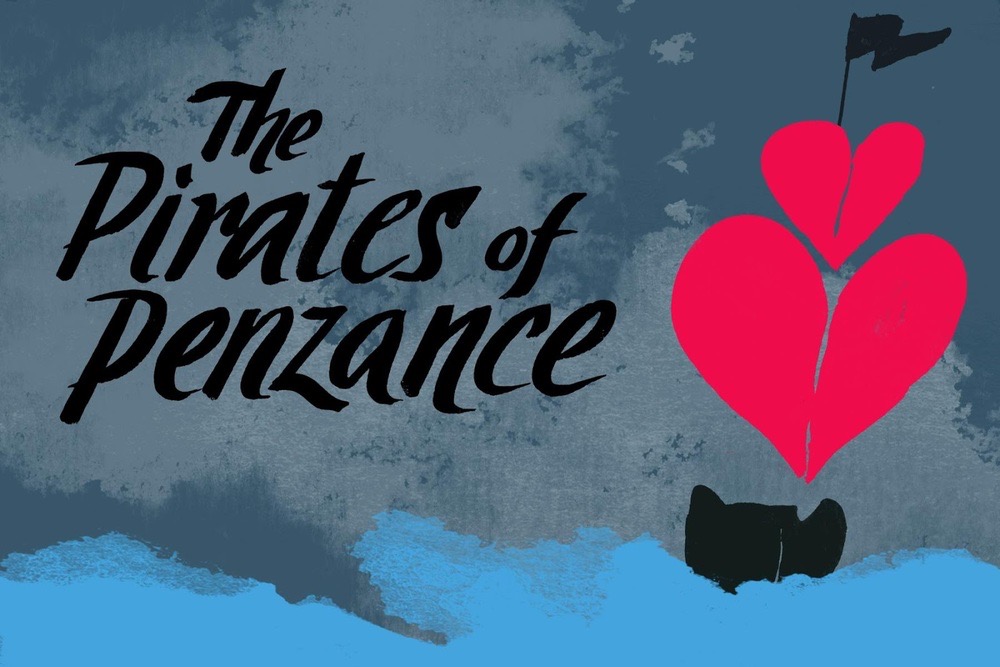 Hartt Alumni Award
THE HARTT SCHOOL HONORS
PHILLIP BOYKIN '95
WITH ALUMNI AWARD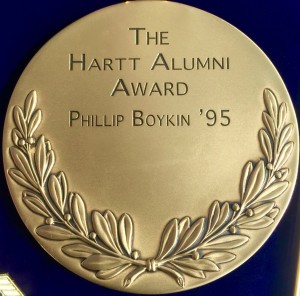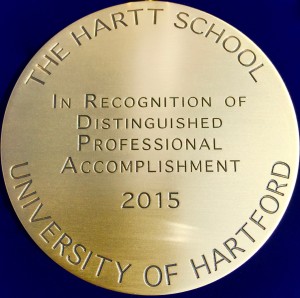 The Hartt School is pleased to announce that Phillip Boykin '95 will be honored with the 2015 Hartt Alumni Award during its annual Commencement ceremony on Sunday, May 17 at Lincoln Theater. A native of Greenville, SC, Boykin studied with the late Fredrick Moses receiving his Bachelor of Music in Vocal Performance. Since his years at Hartt, Boykin has become an international professional performer, teacher, and recording artist.
In 2012, he was nominated for a Tony Award, Drama Desk Award, and Outer Critics Circle Award for his work in Porgy and Bess on Broadway. That same year he went on to win a Theatre World Award as well as the International Reviewers of New England Award.
Boykin made his Carnegie Hall debut in the Broadway Classics in 2013; presently he is featured in Leonard Bernstein, Betty Camden, & Adolph Green's Broadway Revival of On The Town at the Lyric Theatre.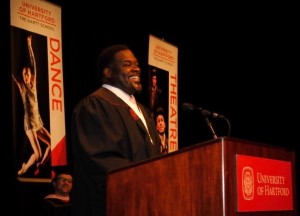 Boykin said, "At a young age my mother, the late Alice Ruth Boykin, taught me the power of faith. If I could dream and believe in those dreams, than one day they would come true. Many years later those things I dreamed of have come true and as they come into fruition every day, I'm very careful to be grateful, not let the troubles we all faced stop me, and to continue to make even bigger dreams. Out of the 10 children in my family I am the only one who dreamed big enough to get a High School Diploma and the only one who went to College. The Hartt School is a dream come true for me and to be not only a proud graduate but also to receive the Hartt Alumni of the Year Award, reconfirms my faith in my dreams. I don't know where I would be had it not been for Uncle Moshe, Fredrick Moses, Dr. Larry Alan Smith the faculty, staff, students and my Friends at The Hartt School. I'm humbled and very honored."
In addition to performing, Boykin is also the Director and Manager of the NYGOSPEL BROTHERS.
Broadway Favorites Phillip Boykin, Ben Fankhauser Lead Stellar Cast of "BIG RIVER"
In Big River, a Tony Award-winning adventure that's both poignant and humorous, Huck and Jim take to the mighty Mississippi on a journey of hope and self-discovery. Playing for the first time at Music Circus in 20 years, the musical includes the songs "Muddy Water" and "Waitin' for the Light to Shine."
In this musical adaptation of the classic novel, Huck will be played by Ben Fankhauser, who was an original performer in Newsies on Broadway and toured as Ernst in Spring Awakening. Phillip Boykin, who is currently starring in the Broadway revival of On the Town and who was a Tony Award-nominee for his role in Porgy and Bess, joins the cast as Jim after delighting Music Circus audiences as Joe in the 2013 production of Show Boat.
Big River at Sacramento Music Theater
Phillip Boykin, Michael Rupert, Allison Guinn & Stephen DeRosa Join ON THE TOWN Broadway Revival; Full Cast Announced
Producers Howard and Janet Kagan have announced complete casting for the new revival of On The Town, the musical-comedy love letter to New York City opening on Broadway this fall. Directed by John Rando (Tony Award for Urinetown) and choreographed by Joshua Bergasse (Emmy Award winner for "Smash") On The Town is set to begin previews on Saturday, September 20, 2014 and officially opens on Thursday, October 16, 2014 at Broadway's Lyric Theatre (213 W 42nd St, New York, NY 10036). Tickets for the new Broadway revival of On The Town are on sale now and available at Ticketmaster.com.
Tony Award nominee Phillip Boykin (The Gershwins' Porgy and Bess), Tony Award winner Michael Rupert (Legally Blonde: The Musical, Ragtime, Falsettos, Sweet Charity) will play "Judge Pitkin" alongside Allison Guinn (Hair) as "Lucy Schmeeler", and Stephen DeRosa (Hairspray, The Nance, Into The Woods). They join previously announced cast members Tony Yazbeck (Gypsy, A Chorus Line), Jay Armstrong Johnson (The New York Philharmonic's Sweeney Todd, Hands On A Hardbody, Hair), and Clyde Alves (Bullets Over Broadway, Nice Work If You Can Get It) as the sailors on 24-hour shore leave who take on the Big Apple; Megan Fairchild (New York City Ballet Principal Dancer), Alysha Umphress (American Idiot) and Elizabeth Stanley (Company) as the women who steal their hearts; and Jackie Hoffman (Hairspray, Xanadu) in the role of "Madame Dilly". Fairchild, a principal dancer with the New York City Ballet, will make her Broadway debut playing 'Ivy Smith. 'Rounding out the cast is an ensemble of 19, including Chip Abbott, Tanya Birl, Angela Brydon, Holly Ann Butler, Julius Carter, Kristine Covillo, Lori Ann Ferreri, Paloma Garcia-Lee, Stephen Hanna, Eloise Kropp, Brandon Leffler, Jess Leprotto, Cory Lingner, Skye Mattox, Michael Rosen, Samantha Sturm, Christopher Vo, Cody Williams, and Mikey Winslow.
THE NEW YORK GOSPEL BROTHERS
Tony Award Nominee Phillip Boykin along with Linda Twine, Composer, Arranger, and Legendary Queen of Broadway Music have collaborated once again to bring you this exciting new group
The New York Gospel Brothers.
The mission of the New York Gospel Brothers is to keep this wonderful tradition of quartet singing alive for generations to come. We want to do our very best to share our music with the world to help make it a better place for us all. Music has been called the international language and we hope that our music speaks to your soul no matter what your native tongue may be. We want to encourage, uplift, and provide hope and inspiration to you through our passionate and heart-felt singing. "The word gospel derives from the Old English gōd-spell meaning "good news" or "glad tidings". The gospel was considered the "good news" of the coming Kingdom of Messiah, and of redemption through the life and death of Jesus, the central Christian message." We are so thankful to God and to all of you for allowing us to share the "Good News" with you through music that have made a huge difference in our lives.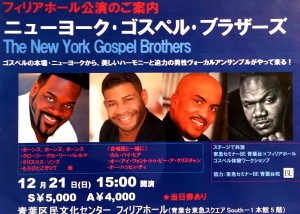 African American spirituals, usually with a Christian religious theme, were originally monophonic and a cappella and were antecedents of the blues. The terms Negro spiritual, Black spiritual, and African-American spiritual, jubilee, and African-American folk songs are all synonymous. Spirituals sometimes provided comfort and eased the boredom of daily tasks. They were an expression of spiritual devotion and a yearning for freedom from bondage. Sometimes they were a means of releasing pent up emotions and expressing sorrow (1).
Negro spirituals deeply influenced American music. The basic structures of this kind of music are all taken from spirituals and were the basis for blues, Gospel music, and jazz. Those forms of music in turn influenced rock 'n' roll, R&B, soul, reggae, and hip-hop. The Gospel Quartet combined the instruments of the Jazz and Blues Bands with four-part vocal harmony singing popular Spirituals, Bible Stories and original Gospel songs gave birth to what we now call the Gospel Quartet (2).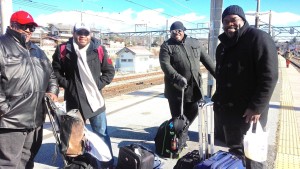 In America groups such as the Fairfield Four, The Dixie Hummingbirds, The Five Blind Boys of Alabama, The Gospel Keynotes, Canton Spirituals, The Golden Gate Quartet, Ray Charles, Brother Joe May and many more were pioneers and are credited with making the style of the Black Gospel Quartet singing to be what it is today.
Phillip Boykin & the NY Gospel Brothers
Co-Founder and Director NYGB
London Performance Porgy and Bess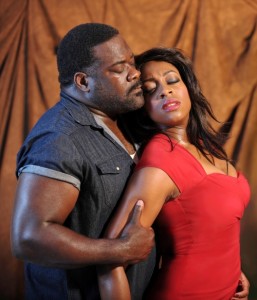 In London this summer? Well, Catch Phillip in "The Gershwins' Porgy and Bess" running at Regents Park Open Air Theatre from July 17 until August 23 2014.
Regent's Park will draw on talent from both sides of the Atlantic, from Rufus Bonds Jr. and Nicola Hughes playing the title roles. Mr. Bonds received a Drama Desk nomination for the original US production of Parade, and Nicola will revisits the role of Bess following her Olivier Award nominated performance in Trevor Nunn's 2006 production. Phillip Boykin will reprises the role of Crown from the 2012 Tony Award Winning "Porgy and Bess" for which he received a Tony, Drama Desk, and Outer Critics Circle nominations. Cedric Neal, fresh from "After Midnight" on Broadway will play Sportin' Life. Double Olivier Award winner Sharon D. Clarke is also in the cast as Mariah.

Carolee Carmello and Phillip Boykin Will SingStandards with Cheyenne Jackson for Broadway Classics at Carnegie Hall
The stars just keep on coming! Tony nominees Carolee Carmello and Phillip Boykin have joined the lineup for Broadway Classics at Carnegie Hall, a concert featuring show-tune standards that will play the famed music hall on November 29 in the Stern Auditorium/Perelman Stage.
Boykin and Carmello join previously announced star Cheyenne Jackson in the show, which will be backed by the New York City Chamber Orchestra and the Manhattan Chorale. The trio will perform popular favorites from the musical theater lexicon.
Given these stars' pedigrees, there's no doubt that the night will be a must-see for musical theater fans. There's Boykin, who made his Broadway debut in 2012's Porgy and Bess, earning rave reviews and a Tony nomination; Carmello, the 12-time Broadway veteran, who recently garnered her third Tony nom for leading the proceedings in last season's soulful Scandalous; and Jackson, who's heading to New York City Center next spring for the Encores! revival of The Most Happy Fella.
View full article by Marc Snetiker here.
Show Boat at Sacramento Music Circus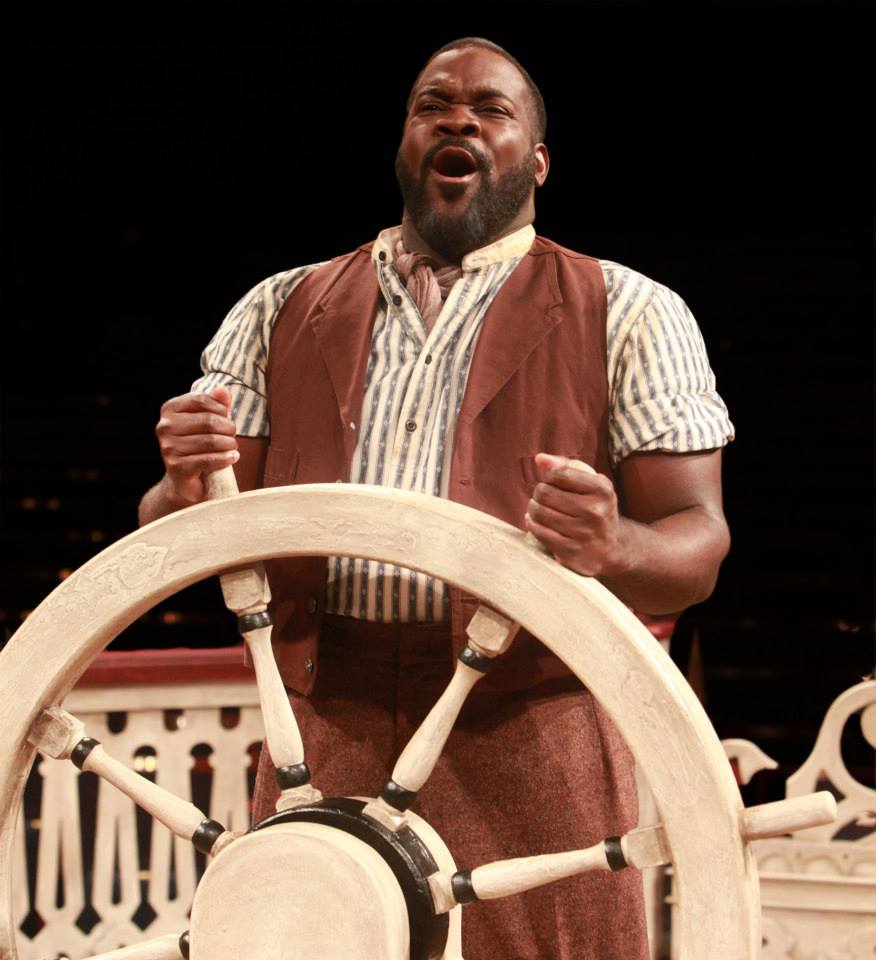 Sacramento Music Circus Artistic Director Glenn Casale, has announced the 63rd Music Circus season, including Broadway veterans, Tony nominees and audience favorites from previous Music Circus seasons. The five-show season at the Wells Fargo Pavilion includes The Wizard of Oz, Show Boat, Sugar, The King and I and the Music Circus premiere of Chicago.
Casting highlights include Phillip Boykin, playing Joe in Show Boat, who was nominated for a 2012 Tony Award for his role as Crown in the Broadway production of Porgy and Bess. Also in Show Boat are three The Phantom of the Opera veterans, Jennifer Hope Wills, who played Christine on Broadway; Ron Bohmer, who played the Phantom on a national tour; and George Lee Andrews, who was in Phantom on Broadway for nearly 25 years. Playing Billy Flynn in Chicago is Tony nominee Tom Hewitt, who played this role in the Broadway production of the show.
Show Boat runs from July 9th through July 14th. Tickets for all 2013 Music Circus productions are on sale at the Wells Fargo Pavilion Box Office, 1419 H Street, by phone at (916) 557-1999, or online at Tickets.com. Music Circus is produced under the leadership of Artistic Director Glenn Casale and Executive Producer Scott Klier. California Musical Theatre President and CEO is Richard Lewis.
The 2013 Theater World Awards
After his amazingly frightening and powerful portrayal of Crown in The Gershwin's Porgy and Bess on Broadway, Phillip Boykin shocked the audience by singing a wonderful, multi octave and light hearted rendition of "Honey Suckle Rose" for the 2013 Theatre World Awards. Phillip won the Theater World Award in 2012 for his outstanding Broadway debut in Porgy&Bess and was also nominated for a Tony Award. Other Alumni Theater World Awards presenters and performers include; Ben Vereen, Courtney B. Vance, Anika Noni Rose, Christine Lahti, Tony Sheldon, Lea Salonga, Isabel Keating, Jessie Mueller, Jackie Hoffman, Wesley Taylor, Patricia Elliott, Meg Bussert, Crystal A. Dickinson, with special guest Nathan Lane, all took part in the 69th Annual Awards Ceremony held at the Music Box Theatre, home of the 2013 Tony Award Winner for Best Revival PIPPIN.

RAGTIME Concert at Avery Fisher Hall
Two-time Tony Award nominee Howard McGillin, Michael Arden, Manoel Felciano, Tony Award nominee Phillip Boykin, Michael McCormick and NaTasha Yvette Williams have joined the Feb. 18 Manhattan Concert Productions concert staging of the Tony-winning Lynn Ahrens–Stephen Flaherty–Terrence McNally musical Ragtime at Avery Fisher Hall. McGillin (Anything Goes, Drood, Phantom of the Opera) will portray Father, with Arden (The Times They Are A Changin', Aspects of Love) as Younger Brother, Tony nominee Felciano (Sweeney Todd) as Tateh, Tony nominee Boykin (Porgy and Bess) as Booker T. Washington, McCormick (Chaplin, Curtains) as J.P. Morgan and Williams (Porgy and Bess) as Sarah's Friend. They join a cast that features Tony Award winner Lea Salonga (Miss Saigon, Les Miserables, Flower Drum Song) as Mother, Tony winner Tyne Daly (Master Class, Gypsy) as Emma Goldman and Tony nominee Norm Lewis (Porgy and Bess, Side Show, Les Miserables) as Coalhouse Walker, Jr. Stafford Arima (Bare, Carrie), who earned an Olivier Award nomination for staging the London premiere of Ragtime, will helm the 8 PM concert that will feature a chorus of over 100 singers from around the country, as well as former Ragtime cast members. David Loud will serve as music supervisor, with Sheilah Walker conducting. The concert also features the New York City Chamber Orchestra. The staging will have lighting by Howell Binkley and scenic design by Beowulf Boritt. Based on the E.L. Doctorow novel, Ragtime interweaves the stories of three distinct families with historical figures to offer a snapshot of America at the turn of the century. Ragtime has a book by McNally, music by Flaherty and lyrics by Ahrens. The musical opened on Broadway at the Ford Center for the Performing Arts Jan. 18, 1998, earning Tony Awards for Best Score, Best Book, Best Orchestrations, and Best Featured Actress in a Musical for Audra McDonald. A 2009 revival played the Neil Simon Theatre. "We're thrilled to see this new, non-traditional concert version of Ragtime come to Avery Fisher Hall. With its stellar cast of principals, a large ensemble of Ragtime alums from many different productions and its immensely talented choruses, it will be a telling of E. L. Doctorow's classic to remember. We are proud and happy to support the mission of Manhattan Concert Productions," the writers said in a statement. -By Adam Hetrick
17 Jan 2013

Benefit performance for the Phillis Wheatley Association
As a very proud Alumni of the Phillis Wheatley Repertory Theater for Youth, newly named, PW Dwight E. Woods Repertory Theater for Youth, Phillip Boykin will join the world renowned pianist, comedian, and magician Emile Pandolfi on "An Evening Of Elegance," A Benefit Concert for the Phillis Wheatley Association. Also featured in this performance will be the PW Dwight E. Woods Repertory Theater and it's Founder, Mr. Dwight E. Woods. Your opportunity to send a tax-deductible donations to the Phillis Wheatley Association if you cannot make it, is always welcomed but, you really don't want to miss this one in a life time concert.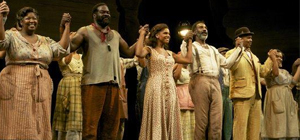 Porgy & Bess Final Bows 9/23/2012
The Gershwins' Porgy and Bess ended its Tony Award-Winning Broadway run at the Richard Rodgers Theatre on Sunday, September 23. The cast of the production was led by Audra McDonald and Norm Lewis in the title roles, with David Alan Grier, Tony Award Nominee Phillip Boykin, Nikki Renee Daniels, Joshua Henry, Christopher Innvar, Bryonha Marie Parham, and NaTasha Yvette Williams. The company also included Sumayya Ali, Allison Blackwell, Roosevelt Andre Credit, Trevon Davis, Joseph Dellger, Wilkie Ferguson III, Carmen Ruby Floyd, Gavin Gregory, Heather Hill, David Hughey, Andrea Jones-Sojola, Alicia Hall Moran, Cedric Neal, Phumzile Sojola, Nathaniel Stampley, Julius Thomas III, J.D. Webster, and Lisa Nicole Wilkerson. Directed by Diane Paulus, the production featured an adaptation of George and Ira Gershwin and Dubose and Dorothy Heyward's original text by Suzan-Lori Parks and Deidre L. Murray. The creative team also included choreographer Ronald K. Brown, set designer Riccardo Hernandez, costume designer ESosa, lighting designer Christopher Akerlind and sound designer Acme Sound Partners.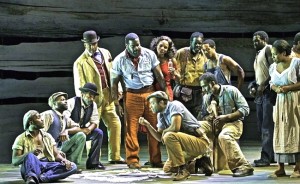 Porgy & Bess On Broadway
The Gershwins' Porgy and Bess now comes to Broadway in a stunning and stirring new staging, featuring such legendary songs as "Summertime," "It Ain't Necessarily So," and "I Got Plenty of Nothing," plus a remarkable cast led by five-time TONY Award® Winner AUDRA McDONALD (Ragtime, "Private Practice"), TONY Nominee and Drama Desk Nominee NORM LEWIS (Les Misérables, Sondheim on Sondheim), three-time TONY Nominee DAVID ALAN GRIER (Race, "In Living Color") and the TONY Award Nominee, 2012 Theater World Award Winner, Drama Desk and Outer Critic's Circle Nominee (Porgy And Bess) PHILLIP BOYKIN.
The classic story by DuBose and Dorothy Heyward is set in Charleston's fabled Catfish Row, where the beautiful Bess struggles to break free from her scandalous past, and the only one who can rescue her is the crippled but courageous Porgy. Threatened by her formidable former lover Crown, and the seductive enticements of the colorful troublemaker Sporting Life, Porgy and Bess' relationship evolves into a deep romance that triumphs as one of theater's most exhilarating love stories.
Following its sold-out world premiere engagement at Boston's American Repertory Theater, one of Broadway's most accomplished creative teams, led by Tony-nominated director DIANE PAULUS (Hair), Pulitzer Prize-winning playwright SUZAN-LORI PARKS (Topdog/Underdog), and two-time Obie Award-winning composer DIEDRE L. MURRAY (Running Man), now brings George and Ira Gershwin's legendary masterwork to the Broadway stage for the first time in more than 35 years.
You Believed In Me
This CD/DVD project is a collaboration of myself, a few of my friends, Tony Bennett, Marge Adler, Adam Fluhrer, Emile Pandolfi, Jerris Cates, Dwight E. Woods and a few fine musicians who helped me say thanks to all of the people that supported me throughout my musical career. This performance was a very special and magical night at the Peace Center for the Performing Arts. When you purchase your copy of my CD and DVD, I will make a donation to the Phillis Wheatly Repertory Theater for Youth in Greenville, SC. This theater will always be close to my heart, because it is where I began my work in Musical Theater. Please help me, keep these kids on the stage and out of the street, so they too can follow their dreams. Thank you so much for your continued support and encouragement.
Special thanks to the band! Music by Adler – Marge B. Adler – Musical Director, Arranger and Piano; Anthony "Tony" Bennett – Piano, Keyboards and Coordinator; Tia Sullivan Smith – Keyboards; Tromell Blassingame – Percussion; Brandon Gilliard – Electric and Acoustic Bass; Felicia Boykin – Executive Producer: Brian Smith of BKS Production – Producer and Sound Engineer.
New York Harlem Singers
NYHarlemSingers@aol.com and NYHarlemSingers on FaceBook!
The Queen of Broadway Musical Director LINDA TWINE in association with the Late DAVID K. LEE, Founder and Executive Producer of Arcadia Records and Music Management, Inc. established the New York Harlem Singers in 1996 as The Spiritual Singers of Harlem. This ensemble is devoted to presenting the time-honored tradition of the African American Music to audiences throughout the United States as well as abroad.
The New York Harlem Singers are committed to keeping the music of Harlem USA, Spirituals, Gospel, Folk and African-American Broadway and Opera music alive through their exciting concert tours. With more than a 200-year history, the Spirituals are rooted in the African slave culture of the antebellum South and most of the great musical forms of America owe their provenance to this inspirational music form.
In 2006, after 10 years, the group changed their name from The Spiritual Singers of Harlem to the NEW YORK HARLEM SINGERS to reach a bigger audience demanding to hear various repertoires such as songs
from Broadway Musicals, Pop Charts, Jazz Tunes and the Opera Stages. After their first appearance at the Harlem School of the Arts, The New York Harlem Singers have had resounding success.
During the Christmas Season, the ensemble was a huge success in Korea, Japan, Malaysia, China and Indonesia under the production name "Merry Christmas From Harlem". In 2009, the New York Harlem Singers were proud to announce their new Director, MR. PHILLIP BOYKIN. He was the first and natural choice to lead the group and continue their great work. For more than 10 years, Phillip worked closely with Linda Twine and David Lee as their Assistant Director, Baritone Singer and Company Manager. With his extensive background as a performer and one of America's rising stars, Mr. Boykin along with Musical Director, MARCUS HARPER and their new Executive Producer Christina Ma, are taking the NYHS to a higher level of artistic greatness. The NYHS are carrying on the vision of their Late Leader Mr. Lee, and now are rapidly becoming one of the worlds premier performing ensembles. Phillip, Christina, and Arcadia Music Management are making plans for additional U.S. Concerts, and annual Christmas Concerts, in Asia and Europe. The NYHS have recorded 4 CD's; the most popular are "Dry Bones" and their latest CD "Carols of Harlem" with Arcadia Records.
Barryle Young
Barryle Young speaks to the heart, on the real, with his funky, youthful melodies, and his clever, witty and insightful poetry. Barryle tells his story, which is not unlike that of many enter City young adults as he paints vivid pictures with his very catchy music, melodies and lyrics.
BARRYLE YOUNG IS MUSIC!
Writing, singing and creating his own special style of Hip Hop-R&B-Rap, became his greatest outlet to express of his deepest feelings, hopes, and dreams. With every note, he shares everything. His listeners get's his heart and soul, his love and his real story. His music makes you want to move. Please step into BarryleYoung's world where he is More Than A Singer. He puts down the truth in every track.
-I give you BarryleYoung.